Product Information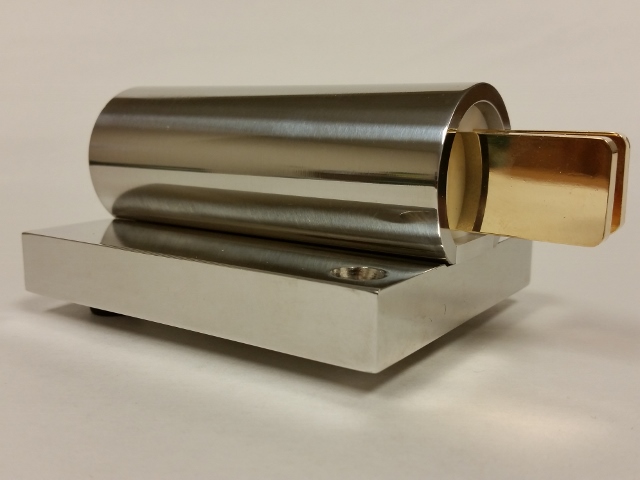 CW TOUCH PADDLES v2.0 "Platinum"
Body :
High Glossy Polished Stainless Steel
Finger Pieces :
Gold Plated Brass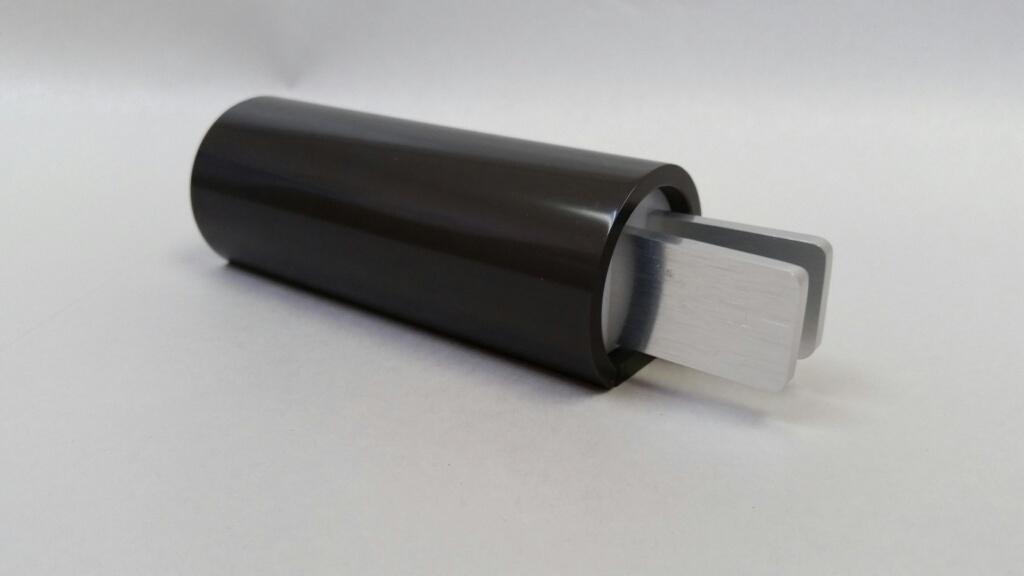 CW TOUCH PADDLES v2.0 "Original"
Body :
Hard-Anodized Aluminium
Finger Pieces :
Anodized White Aluminium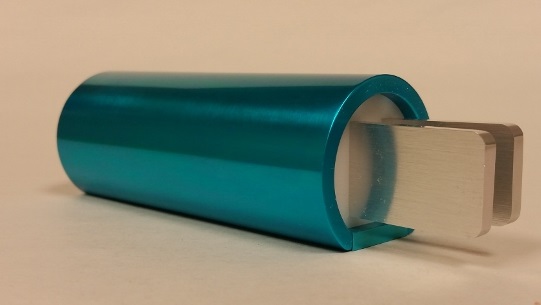 CW TOUCH PADDLES v2.0 "Vivid"
Body : 4
colors Anodized Aluminium
Finger Pieces :
Anodized White Aluminium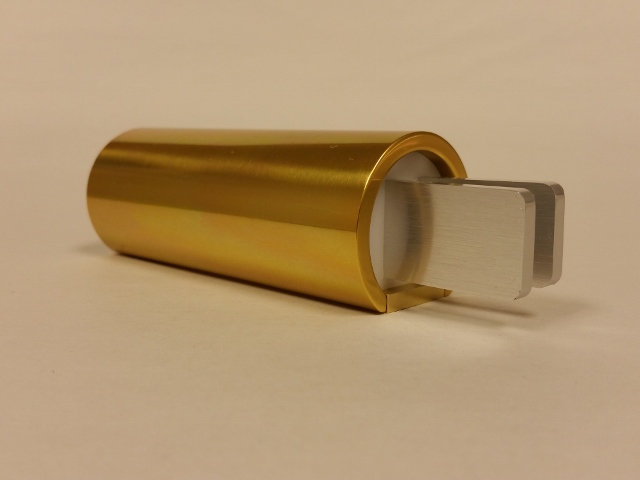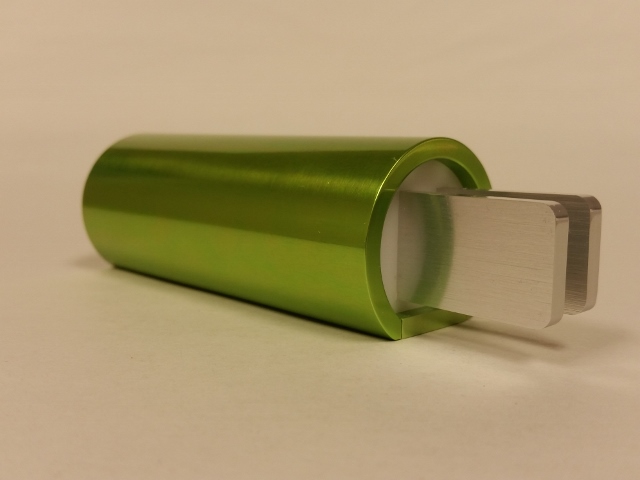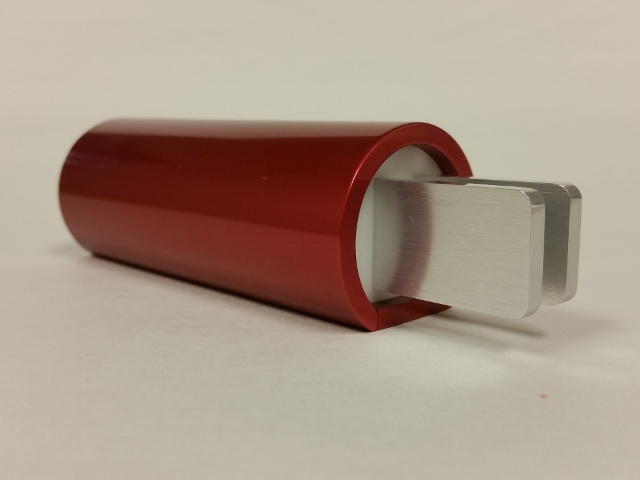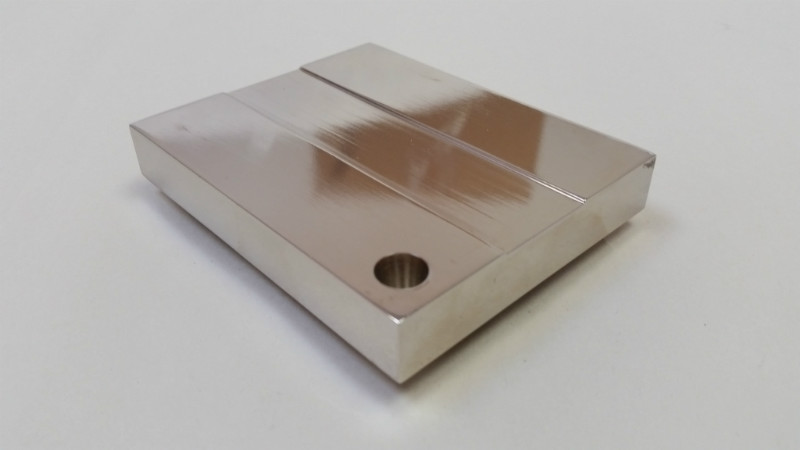 Product Features and use:
·

Electronic keyer paddles using electrostatic touch paddle technology

·

Because there are no moving parts, there is no chance for improper character formation due to key contact "chatter."

·

No key gap adjustment that can drift, and light touch on the contacts ensures easy dot and dash production.

·

Stainless-steel gloss-finish body that will never rust.

·

Anodized aluminum paddle arms that double as touch sensors are standard.
Optional gold-plated, brass, or stainless-steel paddle arms are available.
A neodymium magnet is included in the paddle body, allowing the paddles to be held to a steel desk. An optional heavy-duty base plate is available now.

Built-in lithium-polymer battery is included; it may be charged by a power supply (user-supplied, via USB on your PC or smart phone charger, etc.) of 5V DC (center pin is (+)). Current consumption in "Standby" mode is less than 1 ma, and typical battery life between charges is 500 hours

The paddle output jack is a 3.5mm stereo jack configured such that the left paddle (viewed from the front) is "Dots" and the right paddle is "Dashes." A Dot/Dash reversal adapter cable is supplied, if you are accustomed to the opposite paddle configuration from the default setup. When connecting the paddle-output cable to your transceiver, remember to set the "Keyer/Paddle" menu switch on the radio to "Paddle," if your transceiver is so equipped. Some transceivers have dedicated "Paddle" or (straight) "Key" (not "Keyer") input jacks; in this case, connect the output cable from the Touch Paddle to the "Paddle" or "Key" jack.

·

The Power On/Off switch is located in the rear of the Touch Paddle tube, in the center above the two jacks. Press the Power switch in (momentarily) to turn the Touch Paddle on, and again to turn it off.

| | |
| --- | --- |
| | Option Weight Base of CW TOUCH PADDLES v2.0 |

Model #

TPWB-01-C

Weight

1kg (2.2lb)

Dimension

3.15" /80mm x 3.95"/ 100mm x 0.6"/ 15mm (without rubber foot, 6mm height)

Materials

Chrome plated steel

Special features

– Easy to install paddles by two ND magnets on bottom paddles.
– Pen holder for convenient use.
This is the CW key you were looking for
The 'Platinum' edition which is made of high polished stainless steel, with gold plated brass paddles sitting on the optional heavy stainless steel desk mount, not only looks to be the most stunning CW key you have ever seen, but its also simply sensational to use. If right handed, simply use your thumb to touch the left paddle for a dot and your forefinger on the right paddle for a dash. Leave your finger on a paddle for multiple dots or dashes or a combination of both for CT - Commence Transmission:- dat di dah di dah By far the most expensive key I own and the absolute best to use. Wow, big wow!
Super smooth
Had a play with the demo one in the shop. I WANT ONE!!!!!
touch paddle
this is the first time I have ever used a touch paddle, and I can tell you it is the best I have used, and it sits on my desk like like a lump of gold, and worth ever penny...well worth the money..G0MVP