Elad ASA-42 antenna splitter
Elad ASA-42 antenna splitter
Product Information
Antenna Splitter - 4 antennas 2 receivers.
Compact and easy to use antenna splitter . Splits the input signal of four antennas on two receivers. The led indicator on the front panel allows you to immediately check the configuration.

Not suitable for use with transceivers.
Technical specifications

RF IN connectors: four SO-239s.

RF OUT connectors: two SO-239s.

gain: 0dB.

frequency range: 9kHz - 70MHz.

ultra-wide bandwidth.

very low noise amplifier (AD8099).

impedance: 50Ω.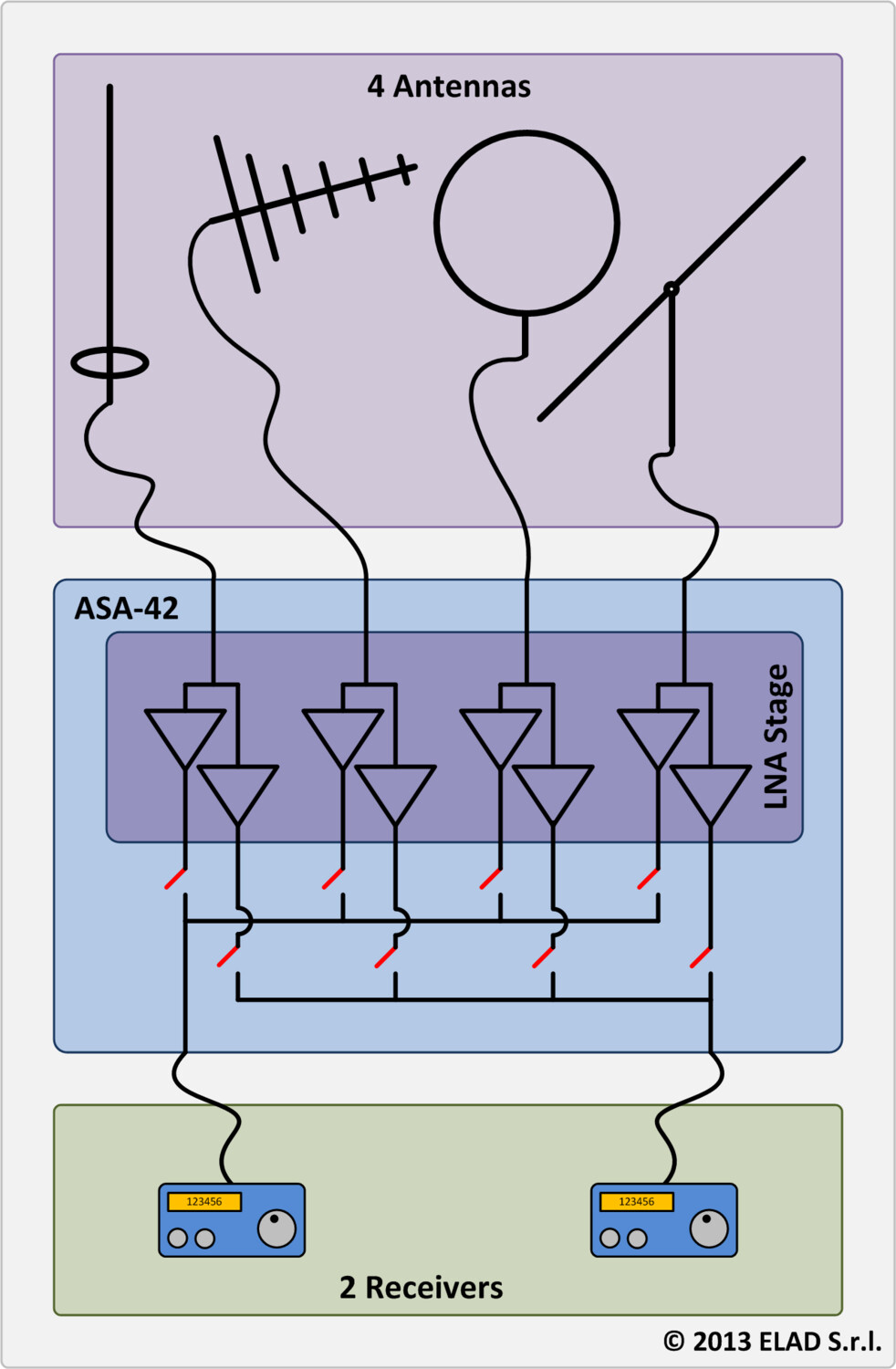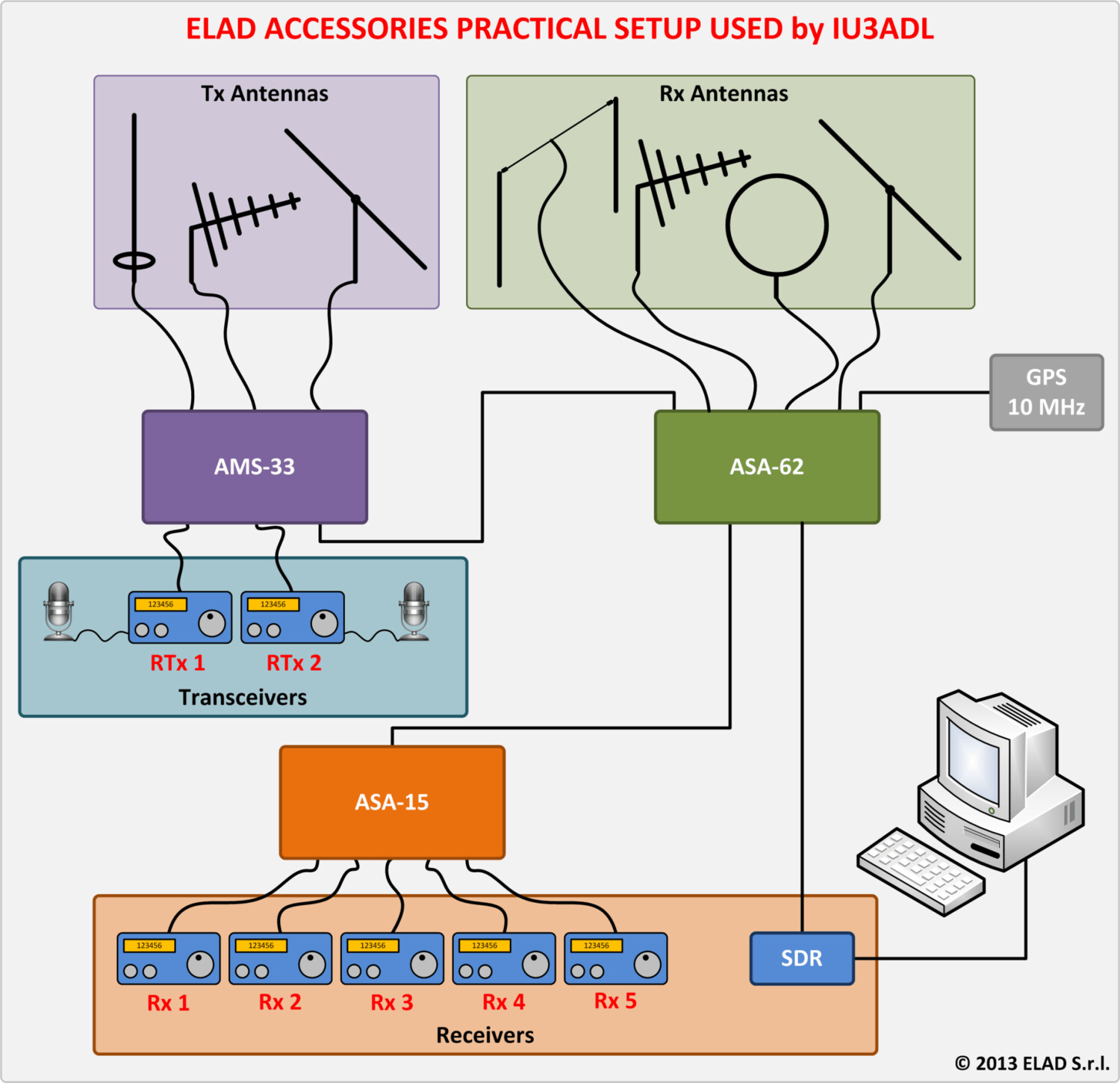 Technical Specification on the ASA42:

RF box: Aluminium extruded box with rubber protection
Measures: 200mm x 190mm x 65mm
Weight: 1kg
Power Supply: 11 - 15 V DC
In: 4x SO-239 connectors (RF In)
Out: 2x SO-239 connectors (RX)
Gain: 0dB
Freq. Range: 9Khz - 70Mhz
Other: Ultra wide bandwidt, ulta low noise amplifiers.
Impedance: 50 Ohms.