MyDEL AnyTone AT-778V/U 2/70 Dual Band Transceiver
MyDEL AnyTone AT-778V/U 2/70 Dual Band Transceiver
Product Information
Due in stock end of July.

Probably the best built compact Dual-Bander available. Brand new on to the market, this new olid die-cast alloy construction and a full 18W output. Just check out the bargain intro price of only £89.95!
Anytone AT-778UV Dual Band Mobile Radio 2m 70cm Amateur 30 Watt Vehicle Car Radio
Frequency Range: 136-174MHz & 400-490MHz (Dual Band)
Function:
Output power:30W/10W/5W
250 channels
CTCSS/DCS/DTMF/2TONE/5TONE encode and decode
ANI function/PTT ID
Single Call, Group Call, Selective Call and Emergency Call all are available.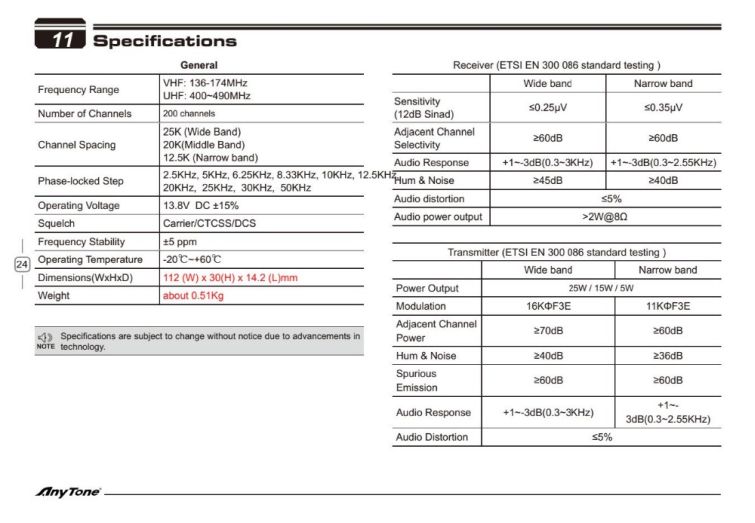 Package Includes:
1 * Anytone AT-778UV Dual Band Mobile Radio
1 * Handheld Microphone
1 * Mounting bracket & screw
1 * Power cable
1 * User's manual
1 * Programming Cable of AT-778UV mobile radio
You Might be interested in
Recently Viewed
AnyTone

£89.95

(Inc VAT at 20.00%)